Golden Retrievers
DUE TO OVERWHELMING DEMAND AND A CURRENT THREE-YEAR WAITING LIST,
WE CAN NO LONGER FIELD REQUESTS FOR PUPPIES AT THIS TIME.
Welcome to the world of Nitro Golden Retrievers!
Golden Retrievers with IMPACT!
Since our first litter in 1979, we at Nitro Goldens have strived to produce only the best in healthy, sound, and loving companions. Extensively proven in both the show and working arenas, we think you will be pleasantly surprised at all a Nitro Golden has to offer. To learn how you too can become another satisfied Nitro Golden owner, why not take a few minutes to peruse our site, visit our facility, and meet our special family.

From the videos, to the "Family", "Police K-9", or "Search and Rescue" pages, you are about to view first hand Golden Retrievers that make great family pets, and excel in good looks, outstanding temperamant and performance!
Golden Retrievers that can do it all!

Truly exceptional representatives of the breed!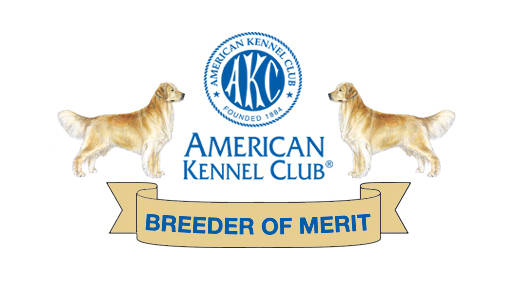 The GRCA provides puppy referral as a convenience to puppy buyers to find out about breeders who are GRCA members and their litters. GRCA takes no responsibility whatsoever for any puppies/dogs that you may acquire through GRCA puppy referral. GRCA is not responsible for any breeder's sale practices and sales contracts, nor will GRCA be involved in any manner in contract disputes between puppy buyers and breeders. Availability of puppies and conditions of sale are at the sole discretion of the individual breeder. Buyers are encouraged to read
ACQUIRING A GOLDEN RETRIEVER
, as found on the grca.org web-site, for general information about obtaining a puppy, to take as much time as necessary to locate a reputable breeder from whom they feel comfortable purchasing a puppy, and to investigate breeders and their puppies thoroughly before committing to a purchase. You are not obligated to purchase a puppy from the breeders whose names you obtain from GRCA puppy referral.